Today's foodie of the week is the highly talented Glamfoodie AKA

Charmaine Mampe Ramalope.
You might have stumbled into one of Glamfoodie's exclusive events on social media and wished you were there.
Joburger turned Capetownian,
extravagant
foodie and courageous entrepreneur.
Lets dig deeper and get to know the Glam that forms apart of this gorgeous artsy IT foodie
GR: What is your most memorable food memory?
GF: Growing up I remember my grandmother used to collect cookbooks and recipes, she used to try out different cuisines and most times improvised because we didn't have much. Her ability to turn simple ingredients into delicious meals always stand out. Thanks to her, I had the best school lunches. Her homemade pies were the best!
GR :

Who is Charmaine, how would you describe Charmaine in 3 words, what do each of those words represent?
GF : Charmaine Mampe Ramalope is a PASSIONATE foodie. I'm infatuated with food. Cooking is my creative outlet.
TENACIOUS - determined and unwavering. Whatever I set out to do I make sure I get it done.
RESILIENT - Being an entrepreneur has its challenges and despite the setbacks I've encountered along my journey I've been able to always get up and start over.
GR : What is the one thing no one knows about you? Well I guess they will after reading this, so nothing to incriminating
GF :

Not a lot of people don't know that I actually studied Fine Arts and Information Technology. I'm bit of an artsy geek, shy and reserved.
GR:

How did the Glamfoodie name come about?
GF:
When I started GlamFoodie in 2015, Foodies were either hobbyists or bloggers, no one was offering a compelling and comprehensive service; the category lacked professionalism. I felt that I could exploit the gap and provide a complete foodie package. I wanted to also showcase what the South African fine food & luxury wine culture was all about.
GR: We love the can do attitude.
When you spot an opportunity, take it :-), we wonder what Charmaine's favorite wine is...
GR:
Glamfoodie hosts allot of exclusive glamorous events, which is your most memorable?
GF:

Yes, I collaborate with talented chefs and bespoke wine brands to create upscale food and wine pairing events. My first event was by far the most memorable, it was a 5-course food and wine pairing dinner which I collaborated with SA's first Masterchef winner Deena Naidoo and showcased award-winning wines from the Glen Carlou wine estate.
GR: Talk about setting the bar high, 5-course food and wine pairing event with
Deena Naidoo on a wine estate as a first event. All we can say is levels
GR:

Does Glamfoodie host its own events only or does it host for external parties too?
GF:

I do cater for external parties too.
GR: We are sold, next Grate event you definitely have our business :-)
GR : The move to Cape-Town, what brought it about
GF :
The move to Cape Town came about because I'm constantly seeking career growth and grow my business as well. Cape Town is the South African food capital so naturally as a foodie and wine enthusiast it was a no-brainer. I'm looking to learn as much as I can about the food & wine industry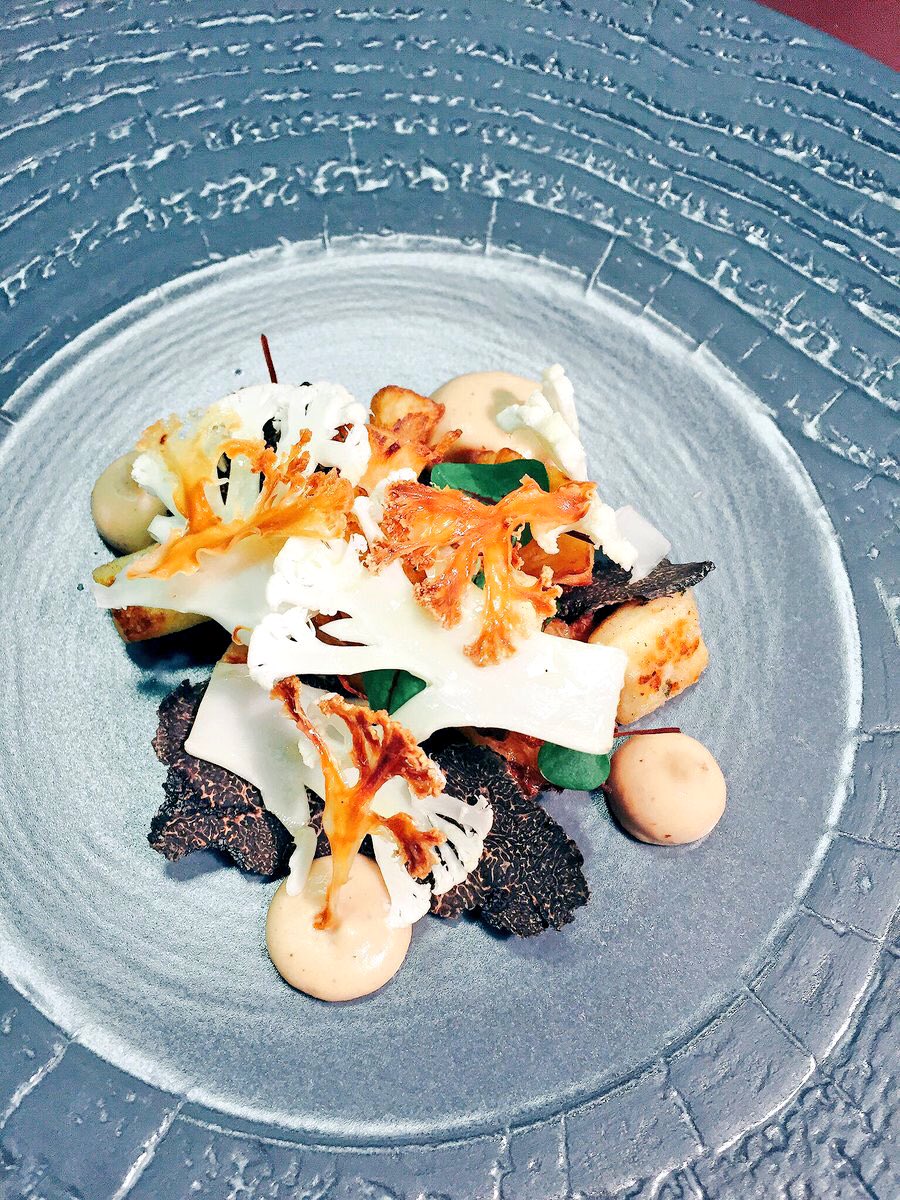 GR: How would you describe the food scenes in Jozi and Cape Town? Do you have a favourite spot in Cape Town?
GF :The food scene in Cape Town is much different from Joburg, culinary trends start in Cape Town and there's an abundance of world class restaurants which we don't have as many in JHB. I absolutely love that the Cape Winelands are easily accessible. My number one spot at the moment is Faber Restaurant which is situated at the Avondale Wine estate in Paarl -it's a stunning country style restaurant that focuses on refined dining. Chef-owner Eric Bullpit spent time in Europe working in some Michelin starred kitchens, he's brought back a wealth of culinary expertise which is evident in the dishes they create - it's an absolute delight dining there!